The Unique Benefits of Traffic School
The Unique Benefits of Traffic School
People make mistakes and it's even easier to make mistakes when you are behind the wheel! However, you will need a clean driving record for keeping the insurance premiums low, expanding the job opportunities, and avoiding the suspension of the driving license. In that case, you can utilize the benefits of traffic school. Taking a traffic school course could be your last resort to remove those negative points from your driving record!
For those who have not distinguish traffic school from driving school, here is some more information for you. Unlike driving school or online drivers ed, traffic school is only for experienced drivers. If a driver receives a traffic violation, they'll be given the option to attend a traffic school. In return, the court will dismiss their traffic ticket. In other cases, the driver will be mandated by the court to attend traffic school.
The Multiple Benefits of Traffic School
Nobody would like to spend the spare time by taking the defensive driving courses, popularly known as traffic school. Nevertheless, there are some valuable perks that are hard to ignore. All the states in the U.S. have traffic schools that assist the participants to learn defensive driving techniques, the traffic laws of the particular state, and the ways to practice safe driving customs to avoid more tickets.
Reduced fines
Making a mistake while driving a car is going to be a costly mistake. You may have to pay ticket fines, court fees, bigger premiums for car insurance, and more expenses if you are unlucky. In that case, the court in some states offers a reduced fine if you are willing to take a defensive driving course.
Ask the court clerk to know if taking a course could be an alternative. If the response is positive, find a school that is recognized by your state and enroll into a course.
Avoiding the suspension of license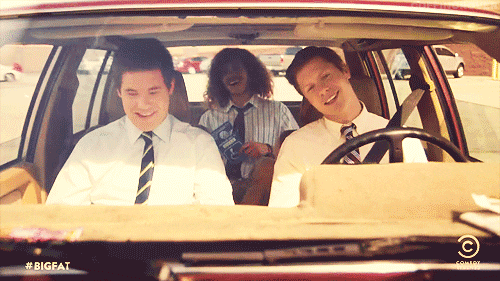 >> You may also like: Car for Driving Test – Things You Need to Know
Driving license is typically revoked for major offenses such as for DUI or being involved in an accident when you are under the age of 18. The incidents of one or two traffic violations will not cause the license to be suspended. However, each violation will add points to your driving record and the license will get automatically suspended after reaching a certain number. You can erase the points by enrolling into a course.
Decreased insurance rates
Your car insurance rate can go up because of involving in a traffic violation. This is like adding insult to injury! You have probably already paid the ticket fines and court fees but a shocking insurance bill is still there to surprise you! Well, you can avoid it by taking a defensive driving training should your insurance policy and state's laws allow it. Some insurance companies even offer discounts on the premiums for clients who have taken a traffic school course.
Honing your driving skills
Making mistakes while driving means that it's time to recheck your skills as a driver. The benefits of traffic school are that it can recharge your driving skills along with teaching you all the newly implemented traffic laws. It will also help you have a clear concept of the intent of all the regulations of the road.
The Final Words
A defensive driving course won't take more than 6 or 8 hours, and it offers you many advantages. You can avoid some future financial hassles. Also, you will be aware of the new traffic rules and regulations. Spending just a couple of hours for all those benefits seems worthwhile. You can aslo take